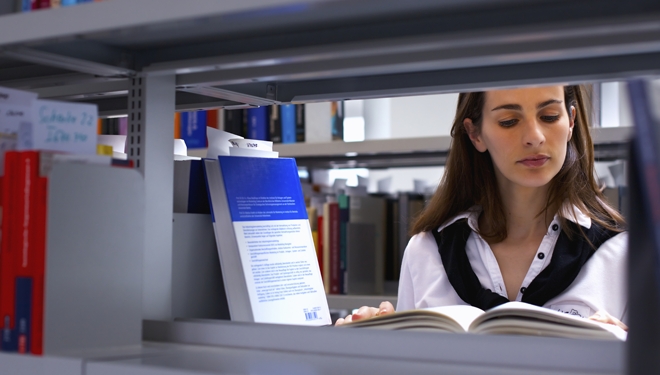 LICHTMEISTER/SHUTTERSTOCK.COM
Cuts and Closures at Canada's federal libraries
Federal libraries are an important part of Canada's cultural heritage. These specialist libraries house some of Canada's most important collections. For instance, the Human Resources and Skills Development (HRSDC) Libraries included the largest collection of books in Canada on the social sciences. The libraries' physical collections were entirely phased out as of March 31, 2013.
The fate of the HRSDC libraries is not unique. Dozens of federal departmental libraries across the country have been closed or are destined for closure within the next year. No studies were done to assess the impacts of these closures, and for many of the libraries affected there is no clear plan for what will be down with their collections. Where plans have been developed, departments indicate that their libraries' historically valuable material will be relocated to Library and Archives Canada (LAC). However, given that acquisitions at LAC have been dramatically diminished, the likelihood that it will be able to cope with a massive influx of material from departmental libraries is small. Library material qualified as "non-mandate" by departments will be offered to other departments or employees, sold through Crown Assets Distribution, or destroyed.
Closed
Canadian Heritage
 LAC's Staff Resource Center closed on November 1, 2012.
 As of April 2013, the Public Service Commission (PSC) was in the process of closing. Plans regarding the disposition of PSC's Library collection had not been finalized.
Citizenship and Immigration (CIC)
 The CIC library closed on March 31, 2012.
Environment Canada
 National Roundtable on the Environment and the Economy was eliminated. Its library was closed on March 31, 2013.
Foreign Affairs
The Documentation Service and library of the Canadian Cultural Centre at the Canadian Embassy in Paris closed on June 21, 2012.
Human Resources and Skills Development
 HRSDC closed its libraries in Gatineau, Quebec, and Montreal on March 31, 2013.
National Capital Commission
National Capital Commission Library closed in 2012.
Intergovernmental Affairs
 Transportation Safety Board of Canada (TSB) is expected to significantly reduce and eventually close its library.
Public Works and Government Services
 PWGSC closed its library on May 31, 2012.
Transport, Infrastructure and Communities
 Transport Canada closed its library in 2012.
Consolidated
Canada Revenue Agency (CRA)
CRA is consolidating its nine existing libraries into one, the location of which has yet to be determined. Environment Canada
Parks Canada will consolidate five libraries into one. Regional libraries located in Calgary, Winnipeg, Quebec City, and Halifax will be consolidated into the Cornwall, Ontario location.
Fisheries and Oceans (DFO)
The DFO will close seven of its libraries, leaving two principal and two subsidiary locations. Consolidation completed September 2012. Researchers have serious concerns about the consolidation and de-accessioning process which insiders indicate was not well thought out and has been rushed.
Natural Resources
Natural Resources Canada is set to close six of fourteen libraries in 2012-2013: two in Ottawa, one in Varennes, Quebec; one in Edmonton, Alberta; and another in western Canada. In 2014, another Ottawa library will be closed.
---

© 2012 Canadian Association of University Teachers
2705 Queensview Drive, Ottawa, Ontario K2B 8K2 CANADA
Tel (613) 820-2270 | Fax (613) 820-2417 |
CanadasPastMatters@caut.ca